Learn More About Medicare Coverage Options
Medicare Supplement
Medicare Supplement Plans (Medigap) Medicare Supplement plans cover 10 million Medicare beneficiaries
Medicare Advantage Plan
Medicare AdvantageMedicare Advantage plans were created under the Balanced Budget Act of 1997 and signed into law by President Bill Clinton.
Medicare (Part D)
Medicare part D is a federal program offered through private insurance carriers to provide drug coverage to consumers on Medicare.
A BABY BOOMER'S GUIDE TO MASTERING MEDICARE BASICS AND BEYOND

After Reading you will
1. A Better Understanding of Medicare
Our Comprehensive Medicare guide will give you a better understanding of how Medicare works and what it covers. You'll also learn about the different parts of Medicare and what each one covers.
2. How to Choose the Right Medicare Plan for You
One of the most important things you'll learn from our guide is how to choose the right Medicare plan for you. There are a lot of different factors to consider when choosing a plan, and our guide will help you navigate through all of them.
3. How to Save Money on Your Medicare Costs
Our guide will also help you save money on your Medicare costs. We'll show you how to get the most out of your benefits and how to avoid paying for things that you don't need.
4. How to Get the Most Out of Your Medicare Coverage
Finally, our guide will help you get the most out of your Medicare coverage. We'll show you how to use your benefits to your best advantage and how to get the care you need when you need it.
Top Reasons Why Medicare Consumers Choose Paul Barrett & The Modern Medicare Agency for all of their Medicare insurance needs
When it comes to selecting the right Medicare insurance plan, consumers want to ensure they are making the best choice for their healthcare needs. That's why more and more Medicare beneficiaries are turning to Paul Barrett and The Modern Medicare Agency for their insurance needs. Here are the top reasons why Medicare consumers choose Paul Barrett and his agency:
Paul Barrett has years of experience in the Medicare insurance industry. His in-depth knowledge of the various plans and options available allows him to provide personalized advice and guidance to his clients. With Paul Barrett, you can trust that you are working with a true expert in the field.
Comprehensive Coverage Options
The Modern Medicare Agency offers a wide range of Medicare insurance plans to suit the diverse needs of their clients. Whether you're looking for a Medicare Advantage plan, a Medicare Supplement plan, or a prescription drug plan, Paul Barrett and his team can help you find the right coverage that fits your budget and healthcare requirements.
Paul Barrett understands that every individual has unique healthcare needs. That's why he takes the time to get to know his clients personally and understand their specific requirements. By offering personalized service, Paul Barrett ensures that his clients receive the best possible coverage that aligns with their healthcare goals.
Simplified Enrollment Process
Navigating the Medicare enrollment process can be overwhelming for many individuals. Paul Barrett and his team at The Modern Medicare Agency simplify the process by providing step-by-step guidance and assistance. They handle the paperwork, answer any questions, and ensure a smooth and hassle-free enrollment experience.
Paul Barrett believes in building long-term relationships with his clients. Even after enrolling in a Medicare insurance plan, he and his team continue to provide ongoing support. Whether it's answering questions, helping with claims, or making adjustments to your coverage, Paul Barrett is there to assist you every step of the way.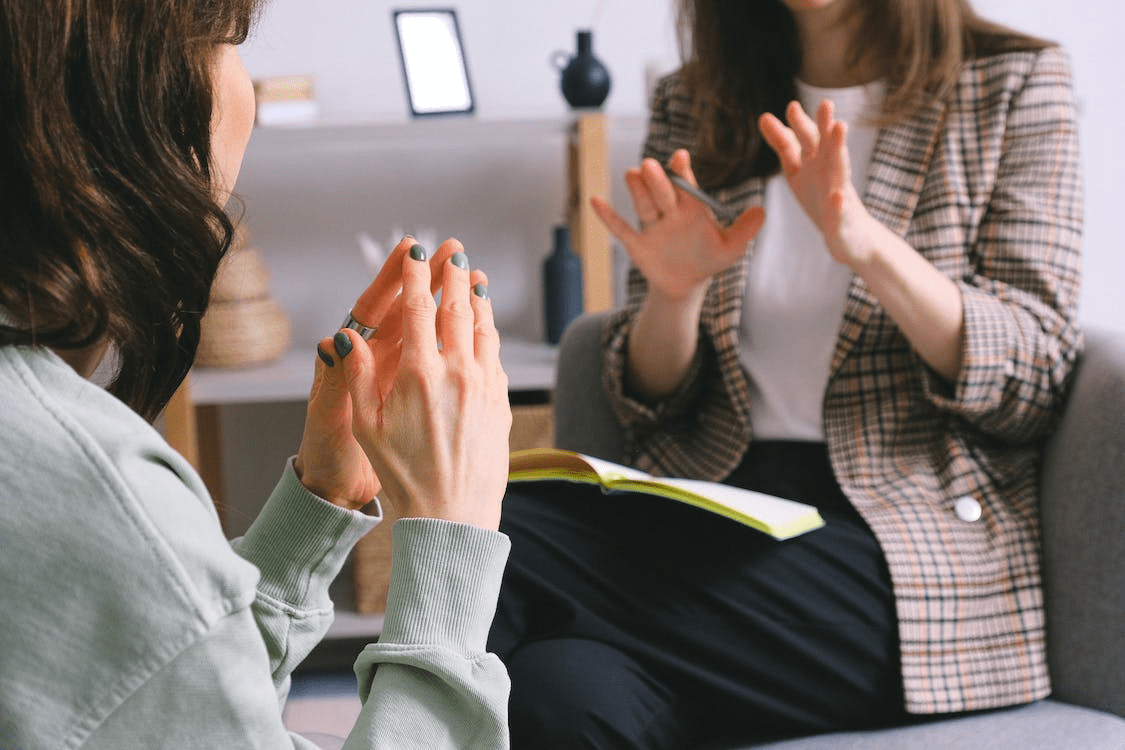 Choosing the right Medicare insurance plan is a crucial decision that impacts your healthcare and financial well-being. With Paul Barrett and The Modern Medicare Agency, you can have peace of mind knowing that you have a trusted advisor by your side. Contact Paul Barrett today to discuss your Medicare insurance needs and experience the exceptional service that has made him a top choice among Medicare consumers.  631-358-5793
Licensed in New York and 17 Other US States:
Alabama
Connecticut
Florida
Georgia
Maine
​Massachusetts
Maryland
Michigan
New Jersey
New York
North Carolina
Ohio
Pennsylvania
South Carolina
Tennessee
Texas
Virginia
The Modern Medicare Agency is Located in Melville, NY
Your healthcare needs are 100% unique and your insurance plan should be too! When exploring you're Medicare health insurance options, picking the right one can feel like finding a needle in an endless haystack. Yet, it's a big decision with implications that could make your whole family go whoa.
With The Modern Medicare Agency, navigating Medicare is a breeze thanks to our team of independent advisors and agents. We keep things simple by breaking down coverage plans and finding what works best for you. Think of us as your personal posse, working with a wide range of Medicare-approved programs to offer you the best advice, NOT to push one package over another. Our goal is to help educate and empower you with the info you need to make a confident decision on your Medicare coverage.
Our licensed Medicare insurance pros are not soulless robots, you can actually speak to them one-on-one! They identify Medicare plans that align with your specifications without additional fees, not exactly rocket science, right? It gets even better, we adopt a team mentality to create a personalized plan that caters to YOUR lifestyle! Our Medicare insurance agents hold your hand from enrollment till the very end. Enough worrying! Take the first step to secure your family's future today! After all, better safe than sorry, right?
Our website is a resource for clients. Visit our online service center to learn how this website can help you.
MEDICARE PART B APPLICATION
Learn more about Medicare
When it comes to Medicare insurance, we've got you covered. Learn more about how our products can help you. Speak with an expert on Medicare insurance today. ​
What our clients had to say
We've helped thousands of amazing folks just like you get the perfect medicare plan. Our clients rave about us! We're confident you'll join the fan club too.
I just wanted to thank Paul for spending the time helping me understand how Medicare works before we started to talk about plan options. I was totally confused about all the letters part ABCD ect. Paul explained how it all worked and then helped me understand how each plan option would work for me with my doctors and medications. With so many plans to choose from I had no idea which way to go. Thankfully that's all behind me now and I couldn't be happier with the help and guidance I have received from my agent Paul Barrett.
Had a great experience with Paul recently. We spoke a few times regarding my Medicare options. He always took his time and answered all my questions and made me feel very comfortable. After about a month of calls and emails I was ready to choose a plan, Paul helped me complete the application in less than 5 minutes. It was so easy.
All my friends told me I have to get AARP plan G. It's the best coverage and you don't have to pay any copays. That sounded good to me and I was ready to go. I was ready to leave because that sounded good to me. I had the good fortune to receive a brochure from Paul Barrett in the mail, so I decided to call and ask a few questions. The outcome was since I am very healthy and also like to use the local VA that I would get a Medicare advantage plan from Humana. I now have coverage I am very happy with and pay zero premium every month vs 280 with AARP plan G. Paul explained that since I live in NY Humana would be creditable coverage and each year there would be times where I could switch to a supplemental plan without underwriting.
I was having a hard time trying to find a part D drug plan to work with my list of prescriptions. I enrolled in a Medicare supplement plan with my financial planner and he told me after that did not do part D plans but that I could find someone to help easily. That was far from the truth, prior to being referred to Paul Barrett, I spoke with three agents. All of these agents didn't seem to care that I was bothering them and weren't very helpful. Paul set me up with a Cigna part D plan even though they do not pay commissions to agents. I took up about 45 minutes of Mr Barretts time and he got nothing other than the satisfaction of doing the right thing. I highly recommend him and encourage you to contact his office for assistance.
Paul recently helped me save big bucks on my monthly prescription costs. I have been on Medicare for a while and my agent never suggested that I enroll in the NYS Epic program, which was a god send for me cutting my rx bills tremendously. By the way this program is through New York state and Paul made zero dollars helping me get enrolled in this program. Thanks again for all your help.
I just turned 65 and didn't realize I had to sign up for Medicare. I called the Modern Medicare agency and they walked me through the online enrollment process and then helped find a plan that had all my doctors and prescription drugs. My agent was very nice and helped me on multiple occasions and there was absolutely no charge for anything. I would highly recommend giving the modern medicare agency a call if you need any help with Medicare.