Exploring healthcare insurance options, especially Medicare, can be overwhelming. Medicare Advantage Part C offers added benefits and coverage alternatives to Original Medicare. At The Modern Medicare Agency, we specialize in assisting individuals with finding the ideal health insurance plans, including Medicare Advantage Part C. If you're considering this option, you're in the right place. Let us guide you through the process and make informed decisions for your healthcare needs.
Let's explore the world of Medicare Advantage plans.
Understanding Medicare Advantage Plans
Medicare Advantage, an approved plan from private companies, provides an alternative to Original Medicare by bundling Part A, Part B, and often Part D. While these plans may have lower out-of-pocket costs, they usually require using in-network doctors and may require prior approval for certain drugs or services.
Moreover, Medicare Advantage plans often offer additional benefits like vision, hearing, and dental coverage, which are not included in Original Medicare. Let's explore the key features and benefits of Medicare Advantage plans to help you make informed decisions about your health and drug coverage.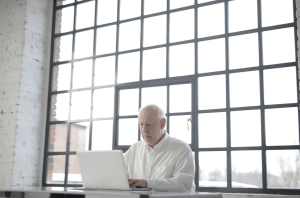 Coverage
Medicare Advantage Plans ensure coverage for all essential services and supplies included in Original Medicare. Additionally, these plans may offer extra benefits beyond Original Medicare, such as vision, hearing, and dental services.
Most Medicare Advantage Plans also include Part D prescription drug coverage, eliminating the need for a separate drug plan. However, it's important to note that in many instances, prior approval is required for certain services or supplies to be covered by the plan.
How Do These Plans Work?
Medicare Advantage Plans operate by receiving a fixed monthly payment from Medicare to provide your coverage. While they must adhere to Medicare's guidelines, each plan may impose varying out-of-pocket expenses and service rules. Some plans may require referrals to see specialists, and others may limit you to their network of healthcare providers for non-emergency or non-urgent care.
It's essential to stay informed as these rules can change annually, and the plan must inform you of any modifications before the next enrollment period. Rest assured that, with a Medicare Advantage Plan, you retain the same rights and protections as Original Medicare. If you find Medicare plans confusing, it is always recommended to work with a licensed Medicare insurance agent who can help you understand the program's intricacies.
Get Started with The Modern Medicare Agency
Navigating the complexities of Medicare plans can be overwhelming, but The Modern Medicare Agency is here to simplify the process. Our dedicated team of licensed Medicare agents in Melville is available to provide personalized guidance and answer any questions you may have about your coverage.
Whether you're considering Medicare Part D supplements or exploring Medicare Advantage plans, our knowledgeable agents have the expertise to assist you. Don't waste time on research and comparisons—let us do the work for you and find the perfect Medicare plan tailored to your needs.
Contact us now to ensure peace of mind with your healthcare coverage.