Do You Need a Medicare Agent? | Things You Should Know
First things first: Finding the right Medicare plan for you isn't going to be easy. Even once you find the right one, enrolling may be a daunting process for anyone who doesn't have experience. 
Many people think they don't need help from a Medicare agent because they believe they can review all of their options themselves. Generally speaking, there are dozens of different Medicare plans and parts currently available. Not only is going over each of those plans overwhelming but doing it with the wrong company makes it hard too.
If you're debating whether or not to work with a Medicare agent to find a plan that suits your needs, this article is for you. Keep reading if you want to know more information about Medicare agents and how they can help you choose a plan according to your health plans and budget!
What Does a Medicare Agent Do for You?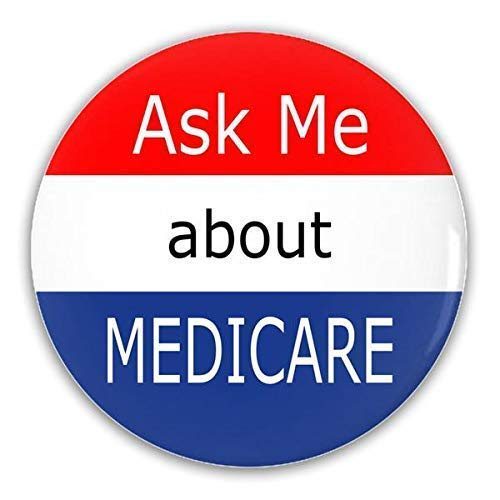 In essence, a Medicare agent is a professional that can help you choose, review, and enroll in one of Medicare's different health plans. Depending on your needs, you may choose from an independent or a captive broker.
If you want to review as many options as possible, going for an independent broker may be the best choice. On the other hand, if you want to work with a particular insurance company, a captive broker can help you understand all the details of that company.
Overall, when you talk to a Medicare agent, they will take your current health needs and budget into consideration to provide you with a list of insurance plans that can fit your criteria. Once you choose an option, the agent will help you enroll in that plan if you want to.
Moreover, if you already have Medicare but want to make a switch from one of its plans to another, an agent can help you too. Depending on the case, you may want to:
Switch from an Advantage Plan to Original Medicare or vice-versa.
Switch from an Advantage Plan to another Advantage Plan.
Switch from a prescription drug plan to another one.
Why Do You Need a Medicare Agent?
As mentioned before, you could, theoretically, assess all your Medicare needs without any help. However, the process to find and enroll the right Medicare plan can easily get overwhelming for the person. 
On the other hand, if you work with a Medicare agent, you only have to provide them with the information they need, and they will give you all the coverage options that best suit your budget. Aside from saving time, you may potentially save money in the long run.
The following is a list of reasons why working with a Medicare agent may be in your best interest:
Insurance Plans
Medicare is currently a big business considering all the people turning into "seniors" each year. Considering all the different health needs that people need, Medicare has different Advantage Plans and parts to choose from, which can make things especially overwhelming.
Moreover, each state has different offerings for drug coverage, so choosing one that works for you may take some time if you do it yourself. When you work with an agent, you don't have to review all of the Medicare options unnecessarily. Once you give the broker all your needs, they will find the right plans for you to review.
In the end, it's all about saving you time and money in the process.
Rules and Regulations to Be Aware Of
Not everyone knows that enrolling in a Medicare plan involves different rules that they should take into consideration. If you were to sign up at the wrong time, you could face delays in your coverage, penalties, and many more problems.
You can find most of the information you need online, but even there, it may be a lot to digest yourself. Fortunately, an agent will be able to walk you through the entire list of rules and regulations you must consider before enrolling in a particular plan, ensuring you don't make any mistakes.
Misleading Advertisements
Considering how important the Medicare business is today, many companies are trying to make money off people's ignorance. Currently, there are dozens of different misleading advertisements on TV that use "celebrities" to convince you that a particular company is worth your time.
Keep in mind that not all companies or insurance plans may suit your needs. If you enroll in a Medicare plan just because you looked at an advertisement, you're at risk of not getting the coverage you need or spending more money than what you currently have.
You don't have to deal with any of those issues while working with a Medicare agent. If you work with a licensed professional, they will only have a list of reputable, licensed, and professional carriers and plans for you to consider. Even if you find an advertisement that shows something of interest to you, make sure to ask an agent for their opinion first.
Misleading Online Campaigns and Emails
TV isn't the only place where you'll find misleading offers. The internet is another place filled with spam and bogus insurance offers. In some cases, you will get spammed in your email inbox with coverage options that don't even exist. 
However, if you were to fall for those emails, you're at risk of third-party companies getting your information so that they can sell it to other companies or call centers. Some emails also pose as government institutions or other important companies to get you to sign up or give them permission to call you.
You must be extremely careful with these things if you want to avoid problems in the future. As with the previous section, having a Medicare agent by your side can help you avoid all of those misleading campaigns and emails you will find online.
Bottom Line
In essence, navigating Medicare plans isn't easy. If you have particular health needs, you may have to review multiple insurance companies before choosing one that fits you. Moreover, if you want to apply for Medigap after your open enrollment period, an agent may help you determine if you meet the underwriting requirements.
If you want to make things easier and faster for you, working with a Medicare agent is likely the best option you can consider today.