Medicare Parts A & B, known as Original Medicare, offer fundamental health coverage, yet they don't cover all needs. Almost 81% of traditional Medicare enrollees choose supplementary coverage. Medicare pays a portion of expenses, leaving you responsible for deductibles, coinsurance, and copayments, potentially leading to limitless out-of-pocket spending. This absence of a cap could strain finances, especially after extended hospital stays.
To bridge these gaps and manage costs, consider Medicare Advantage and Medigap supplemental insurance. You can't enroll in both simultaneously, making it crucial to understand their workings and contrasting features. Familiarize yourself with these options to effectively make informed decisions about addressing your healthcare needs.
What's Medicare Advantage?
Medicare Advantage, or Part C, offers seniors an alternative to getting Original Medicare directly from the government. Instead, it provides coverage through private health plans. The common types:
Private Fee-For-Service (PFFS) plans,
Preferred Provider Organizations (PPOs), and
Health Maintenance Organizations (HMOs)
To enroll, you should already have Medicare Parts A & B.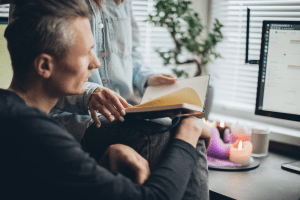 Medicare Advantage plans must include the same services as Original Medicare while potentially bundling extra coverage. Some also cover prescription drugs (Part D). Besides monthly premiums, these plans often involve cost sharing, like copayments and deductibles.
Understanding Medigap and Its Interaction with Medicare and Medicare Advantage
Medigap serves as supplementary insurance, obtainable from private carriers in each state. In contrast, Medicare Advantage presents an alternate method to access Medicare benefits. However, Medigap is exclusively supplemental and targets the gaps in Original Medicare coverage. Notably, Medigap can't be paired with a Medicare Advantage plan.
A Medigap plan reimburses expenses like deductibles, copayments, and coinsurance. The reimbursement amount is contingent upon your specific plan. Offered in up to 10 variants, Medigap plans (named differently in Wisconsin, Massachusetts, and Minnesota) span A, B, C, D, F, G, K, L, M, and N. Notably, plans C and F are unavailable for those who joined Medicare after January 1, 2020, although they continue for those enrolled before that date.
Crucially, Medigap is an optional insurance, demanding a monthly premium alongside the standard Part B premium for Medicare beneficiaries.
What Should You Choose?
Deciding between Medigap and Medicare Advantage involves understanding your coverage sources. You can opt for original Medicare, supplemented by private Medigap, or a private insurer via Medicare Advantage.
Original Medicare lets you choose any Medicare-accepting doctor or facility. However, you'll need separate Medigap and Part D drug plans for complete coverage.
Medicare Advantage could offer lower premiums beyond your Part B payments. Your expenses will vary based on medical services usage. This plan often requires a provider network; going out of the network might lead to higher costs.
Most Medicare Advantage plans cover prescription drugs and potential extras, making your decision a balance between flexibility and cost control.
Get Started with The Modern Medicare Agency
Navigating the complexities of Medicare plans can be overwhelming, but The Modern Medicare Agency is here to simplify the process. Our dedicated team of licensed Medicare agents in Melville is available to provide personalized guidance and answer any questions you may have about your coverage.
Whether you're considering Medigap or exploring Medicare Advantage plans, our knowledgeable agents have the expertise to assist you. We'll help you choose the perfect plan that meets your needs and requirements.
Contact us now to ensure peace of mind with your healthcare coverage.