Medicare drug coverage is a valuable option that assists in covering the costs of essential prescription drugs. Available to all Medicare beneficiaries, this coverage is optional and highly recommended. Even if you currently do not require prescription medications, it's worth considering enrolling in Medicare drug coverage to safeguard your future healthcare needs.
You should also consult a licensed Medicare insurance agent to understand the intricacies of Medicare Part D coverage. Here's everything you need to know about the program.
Getting Medicare Drug Coverage: Two Options
Medicare Drug Plans: These plans supplement Original Medicare, some cost, private fee-for-service, and savings account programs with comprehensive drug coverage. To enroll in a separate Medicare drug plan, you need to have Medicare Part A (Hospital Insurance) and/or Part B (Medical Insurance).
Medicare Advantage Plan or Other Medicare Health Plan with Drug Coverage: These plans provide comprehensive coverage, including Part A, Part B, and drug coverage. Note that joining a Medicare Advantage Plan requires having both Part A and Part B, and not all of them offer drug coverage.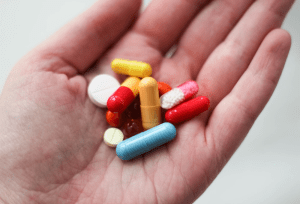 Eligibility for Medicare drug plans, Medicare Advantage Plans, or other Medicare health plans with drug coverage is reserved for United States citizens or those lawfully present in the United States.
Understanding Medicare Part D Drug Plans Coverage
Medicare Part D drug plans must cover a comprehensive selection of prescription drugs, particularly those under protected classes, such as cancer or HIV/AIDS medications. Each plan has its unique formulary—a list of covered drugs—organized into different tiers with varying costs.
Lower-tier drugs are more affordable than higher-tier ones, providing beneficiaries with cost options based on their specific medication needs. By comprehending these formularies and tiers, individuals can make informed decisions about their Medicare drug coverage.
Factors Affecting Your Medicare Drug Coverage Costs
The actual costs of your drug coverage under Medicare will depend on several key factors:
Your specific prescriptions and whether they are included in your plan's formulary (list of covered drugs).
The "tier" assigned to each drug in your plan's formulary determines the cost.
The phase of your drug benefit is whether you have reached your deductible or are in the catastrophic coverage phase.
The pharmacy you choose as the preferred pharmacy often offers lower cost-sharing compared to standard or out-of-network options. Mail-order pharmacies may also impact your costs.
If you qualify for Extra Help, which aids in paying for your Medicare drug coverage expenses.
Get Help from Medicare Agents in Melville 
If you're looking for sincere and expert advice regarding Medicare Part D coverage, you've come to the right place! Unlock substantial Part D prescription coverage guidance with our expert team at The Modern Medicare Agency.
Our knowledgeable medicare agent Melville will help you save on prescription drugs. Get in touch now to explore Medicare Part D options and find your ideal plan.