The demand for dental insurance in the US is rising due to the improved awareness of oral hygiene and the increasing occurrence of dental problems such as tooth decay. However, getting dental insurance can be stressful, especially if you don't know where to start.
Your access to dental health insurance and coverage options will vary depending on your circumstances and where you live. This guide to dental insurance will explain everything you need to know about your coverage options and why it is important to work with a healthcare insurance agent.
Dental Insurance 101
Dental insurance covers the basic dental expenses you may experience during the year. In addition, it includes cover for procedures and treatments that play an essential role in improving and maintaining oral hygiene. Dental coverage works very similar to conventional health insurance, where you're expected to:
Pay a premium for coverage
Have a deductible
Have preferred providers
Coverage
The benefits you receive and the costs you're expected to pay depend on whether your plan is offered by your employer, obtained through a marketplace, or included in another health insurance program. The policy will likely give you access to low-cost treatment and cleaning programs.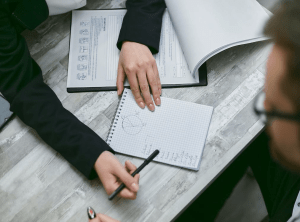 They will also cover a portion of filings and extractions after a certain amount of deductible is met. Other dental insurance programs provide comprehensive coverage for treatments such as root canals, crowns, and similar procedures. But you may have to experience a significant waiting period to get such services.
Dental Coverage Through Medicare
Routine dental care isn't included in Medicare coverage, and its coverage of dental expenses is limited to situations where dental treatments are essential to other treatments. For example, someone may require a tooth extraction before radiation treatment for oral cancer or jaw reconstruction after a severe incident.
Seniors who require dental coverage and don't have one through a former employer often consider getting Medicare Advantage plans, which provide at least some coverage. In contrast, others look for stand-alone programs.
Getting Dental Insurance
Navigating your options for the best dental insurance can be stressful and overwhelming. You'd have to compare plans, costs, and coverage and select the one that suits your unique needs and requirements.
It is important to work with a reputable, experienced, and knowledgeable medicare health insurance melville who can help you understand the intricacies of dental coverage and assist in the selection process.
The Modern Medicare Agency has highly experienced experts who can assist you in getting the right plan for your needs. We can help you with all your dental insurance needs in Melville. Get in touch with our representatives today for more information.