Selecting a Medicare plan can be a complex and overwhelming process. There are various options available, and it is easy to get confused. The last thing you'd want is to make a hasty decision that costs you a lot of money. That's why it is important to work with a Medicare advisor who can help select the right program. Here are some reasons you should work with a medicare agent syosset.
Save Time
Researching various options that cover your unique healthcare needs and requirements can be tough and time-consuming. You'd need to review each plan, which can take a lot of time. This can be pretty stressful, especially if enrollment deadlines are imminent.
Getting the right health insurance coverage is an important decision, and you would want to ensure that the plan you choose covers what you need at the best possible price. This is where a Medicare advisor comes in handy because they will evaluate your need and match you to the right policy, saving you a lot of time on research.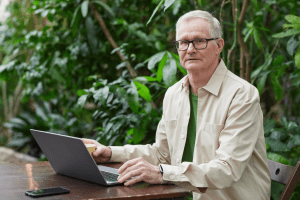 Save Money
A certified and licensed Medicare agent will save you a lot of money because they'll be able to assess your unique needs and requirements and match you to a plan that fits the bill and at the lowest possible cost. Reliable agents such as the ones at The Modern Medicare Agency can help you find the best plan by looking robustly at each program, comparing prices and benefits, and advising you accordingly. It's worth working with a Medicare advisor!
Ease The Complications
Choosing and enrolling in a Medicare program can be complicated, especially if you don't know where to start. By working with a Medicare advisor, you eliminate such complications because these agents will be able to walk you through the process and help you understand the intricacies of every health insurance program.
Get Started with The Modern Medicare Agency
If you're considering working with a Medicare advisor but can't find a reliable, knowledgeable, and honest one, you've come to the right place. At The Modern Medicare Agency, we pride ourselves on helping our customers deal with the complexities of Medicare and helping them choose the right plan.
We comprehensively evaluate your unique health needs and requirements and match you to the right plan. Whether you're looking for Medicare Part D supplement plans, Medicare Advantage plans, or any other medicare health insurance melville, we are here to help you every step of the way!
Get in touch with our representatives today for more information.